Seohyun's makes outstanding run at Dreamhack Montreal
1 year ago
By Rama
@Kyoto_Rama
Kyoto's Seohyun has grown a lot as a player and makes surprises day after day. Constantly looking to improve his game,Dreamhack Montreal was one of the biggest challenges he had to face in his career as a professional Hearthstone player. After carefully deciding which combination of thirty cards to use for each class and hundreds of hours of practice, Seohyun was ready to take on Dreamhack.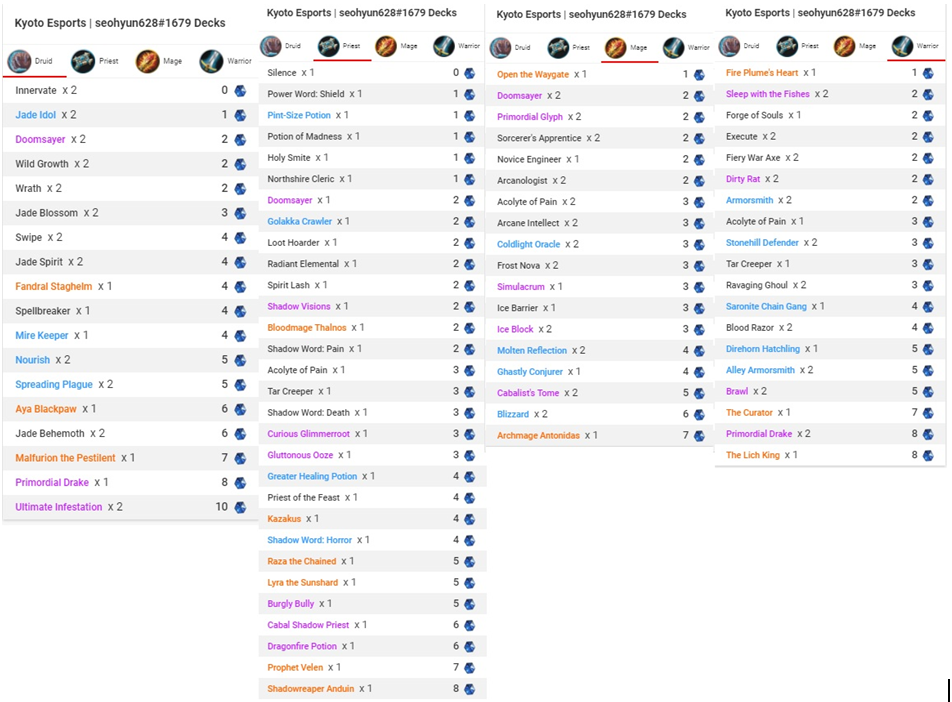 The competition consisted of two stages. The first one were Swiss brackets, where nine rounds were played and the second was a bracket where the top sixteen players faced each other on a single elimination bracket. The format used for this tournament was Last Hero Standing, where players cannot use the deck that they previously lost with. Seohyun played fantastically in the Swiss rounds. He won six of the nine sets that he played.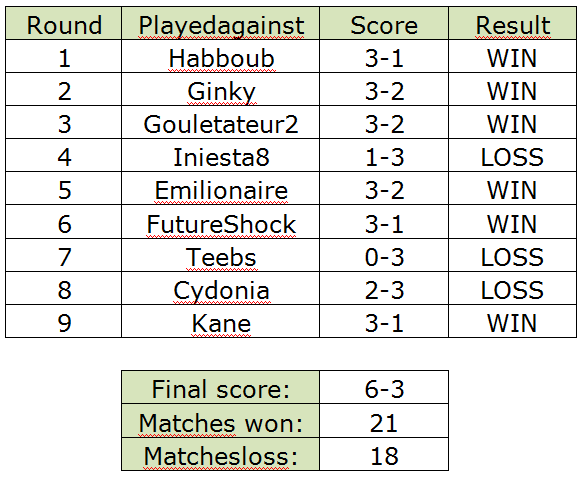 After making it to the top sixteen, he was ready to face his next challenge. Up first was Monsanto. After a tough matchup, he managed to beat him 3, making it to top 8. Afterwards, he had to fight face to face with Walaoumpa. After being behind 2-1 in, he managed to make an amazing comeback thanks to some incredible plays done with the Exodia OTK (one turn kill) mage.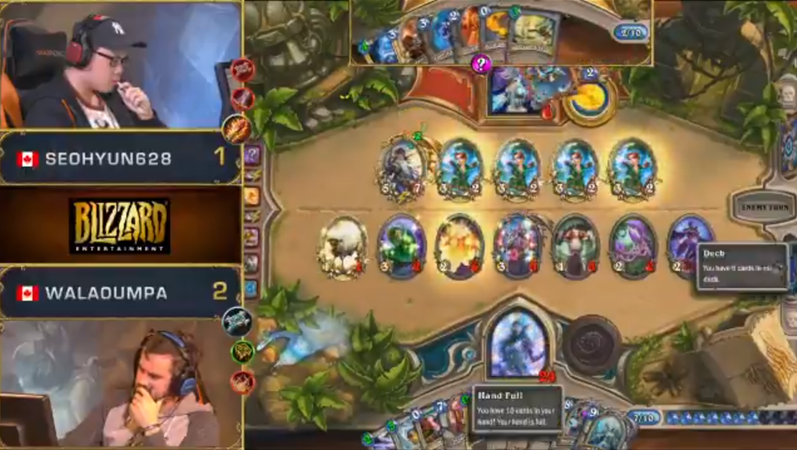 After the comeback, Seohyun had to face HotMeowth in the semi-finals. He started leading the series 2-0, but HotMeowth started to slowly recover with his evolve shaman. With some unbelievable draws and evolves, HotMeowth managed to tie the series 2-2 and the last match that had to be played was Seohyun's Razakus priest against HotMeowth's evolve shaman. On a very close match, Seohyun managed to find the dragonfire potion that completely shattered Hotmeowth's dream to advance to the final set of the competition.
On the other side of the bracket, Muzzy had beaten Insom with a solid 3-0, setting him to face Kyoto's player in the finals. Both players banned each other's druid and the match began. The set came down to the wire, but unfortunately, Seohyun fell to his talented opponent in a very close 3-2 series.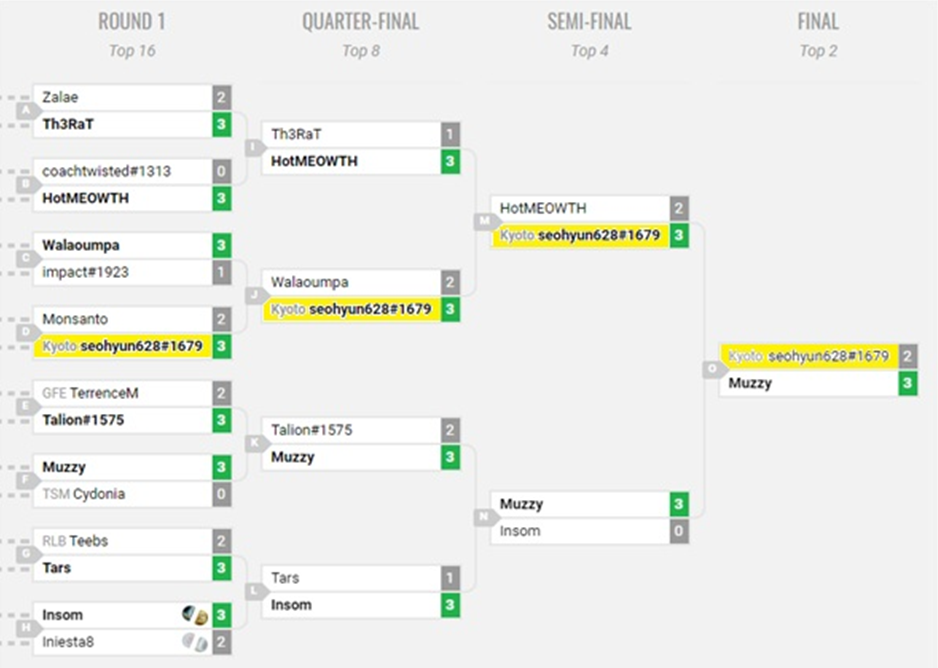 Kyoto would like to congratulate Seohyun for making it to the finals and doing his absolute best in this prestigious competition. Seohyun was outstanding and put on a dazzling show.We're all proud and hope to see what's next in his future.
For more on Kyoto eSports, follow us on Twitter @Kyoto_eSports.