Kyoto Takes on Super Smash Con 2017
1 year ago
Kyoto Smashcon
By Clint Thomas
@itzlandry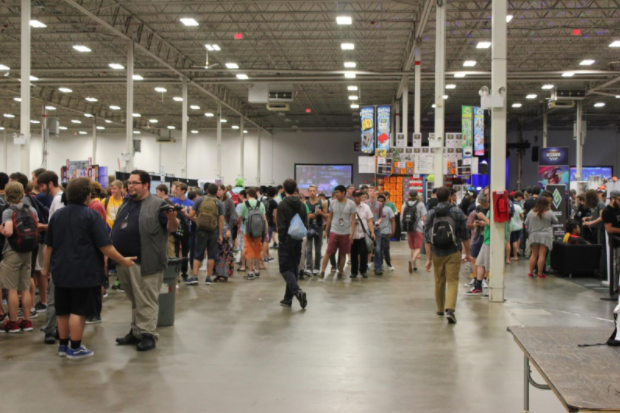 The best convention for Nintendo's beloved platform fighter returned last weekend for its third iteration. Super Smash Con 2017, with well over 2,000 unique attendees, was four days filled with Smash, Nintendo products, indie games, merch, music, and of course, tournaments. Kyoto had to be a part of it. Taking place in his home state, Austin "Redd" Self, showed out and fought hard to defend MD/VA's house and to finally beat his biggest demon, placing higher than 33rd at a major.
After making his way without dropping a game in the first wave pools, he found himself in a second wave pool with Plup, Swedish Delight, and Syrox. In the first round, he faced Tylenol P-M, a Fox main from North Carolina. Tylenol was fresh off making one of the largest upsets of Smashcon, beating MacD in his first wave pool. However, in a 2-0 set, Redd sent Tylenol to the losers bracket.
In his second round of winners in the pool, he had to face his biggest obstacle of the tournament, Panda Global's Plup. Although Plup is a top 10 player, Redd seemed poised and confident going into the match. However, the talented Floridian proved to be a bit overwhelming taking the first game with Sheik and the second game as Fox, sending the Kyoto Smasher into losers with a 2-0. Redd did not appear upset at the loss, acknowledging just how good Plup was. Interestingly, this was the first time in a year that Redd had lost to a Sheik in the bracket.
"It was like admirable, but it wasn't as good as my last set versus him," he said of his opponent.
Finding himself on the losers side of the pool, Redd had just two more matches to win in order to make it to the top 24 bracket. It wasn't going to be easy. His next opponent was Nightmare, one of the best of Marths from Canada. The set drew a crowd, with MD/VA and Nightmare fans cheering for their respective players. With his spectacular neutral game, the Marth took the first game. Exploiting some of the flaws in the Canadian's reads and stepping up his punish game, Redd took the next two games convincingly to win the set.
Finally, Redd had only one more match to play. He would have to fight another world class Sheik main, Swedish Delight. Opening the set on Battlefield, Swedish used his brutal combo game to quickly three stock redd. Redd counter picked to Pokemon Stadium where he adapted to the Tristate competitor by playing more patiently and landing his hits with greater precision. The adjustment worked, getting Redd onto the scoreboard. Swedish counter picked to Fountain of Dreams for game 3 where he made it hard for Redd to find openings and poked him down to the win the game. Game 4, Redd chose Final Destination. The game was close, but a SD from Swedish while trying to ledge guard gave Redd the upper hand. The final game went to Dreamland. The game came down to last stock. However, the Fox was unable to ever gain a clear lead and Swedish went on to the top 24.
"We pretty much bopped each other back and forth," said Redd. "Game five was a close last stock, but he got the better of it."
The VOD of this match can be found here on Sleepyk's Twitch.tv channel at the 35:30 minute mark. https://www.twitch.tv/videos/166459207
Despite not making it to the final bracket, Redd was happy with his results. He only lost to the two best Sheiks in the world and he broke his 33rd curse.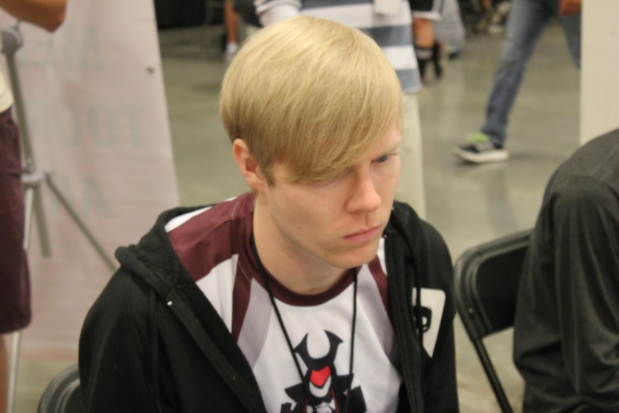 "I know where to go from here, I think. And the fact that I'm getting to go to Shine in two weeks means I'll be ready." He said after getting out of bracket. "It's time to go in, I'm so close. I inch closer and the line (IE. the metagame) inches a little bit further away at the same time. It's been me for the last three years and I want to catch up."
Redd's next major will be Shine 2017 in Boston on Aug. 25-27. If you're there in person or watching online, make sure to give him your support!
For more updates on Kyoto eSports, follow us on Twitter @Kyoto_eSports.