Kyoto Smashers take on Battlegrounds 4!
1 year ago
BattleGrounds remains one of the most anticipated events in the SSBM competitive scene. Played at the University of Houston, Players travel from around the country to participate. We are proud to announce that Kyoto eSports had Kyoto players, Austin "Redd" Self and Aaron "ALP" Espinoza, take part in this year's edition, Battlegrounds 4.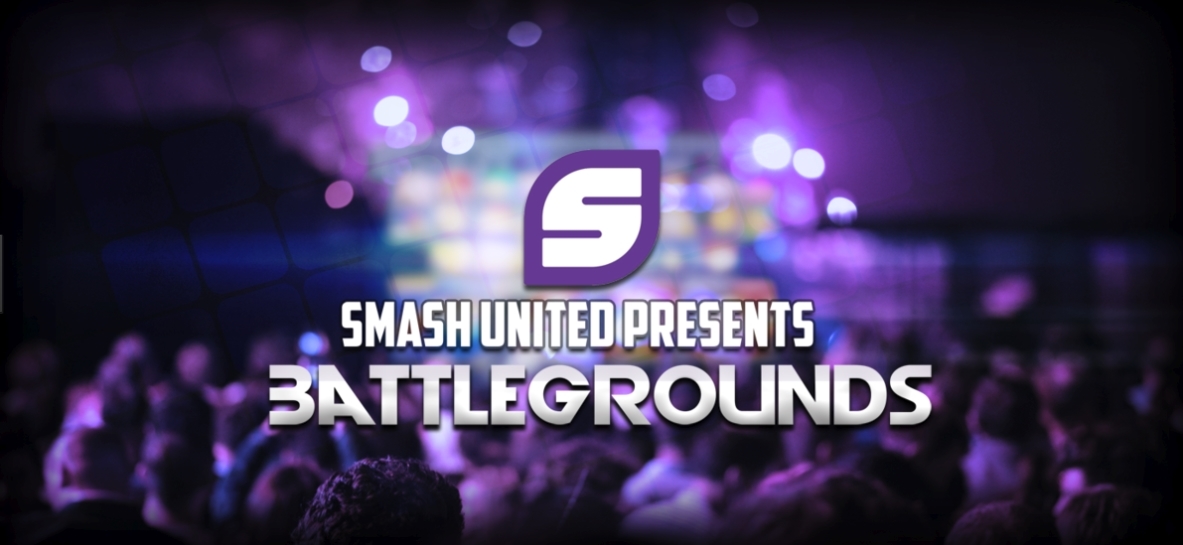 Wave 1 started with Kyoto Redd dominating his pool. Redd was assigned to Pool A1 and quickly decimated his opponents on his way to the top. He first played against Mush, whom he beat in the Winner's Bracket quarters. Next up he came against SJ mOck whom he proved victorious again to advance to the Winner's Final match. Finally, his win against Ginta secured his place in the Top 12 of the tournament.
After Kyoto Redd's incredible run, we witnessed Kyoto ALP play great as well. He was assigned to Pool B2 and like his teammate Kyoto Redd, ALP wasted no time in dominating his own group. Kyoto ALP's road to the Top 12 was akin to that of Kyoto Redd's 2 hours earlier. First, he defeated Cereal in the Winner's quarterfinals. Then he proceeded to dominate Dojo Sourdough in the Winner's Semifinals. The finals match of Pool B2 put Kyoto ALP against Bobby Big Ballz, which he won as well.
The Winner's bracket had exciting matchups. Kyoto Redd beat his first opponent, AG KBarry to advance to the Winner's Semifinals. Kyoto ALP, however, was knocked down to the Loser's Bracket by Bananas.
Kyoto Redd then proceeded to avenge his teammate by completely dominating Bananas in the Winner's Semifinal match. This secured his place in the Finals match of the Winner's Bracket. The finals match was between Redd and Smash United's Uncle mojo. Sadly Redd lost the finals and was knocked down to the Loser's bracket as well.
After ALP's loss, he quickly picked up the pace by dominating Uzumaki's Jonjon in the third round. He then proceeded to win his fourth round match against Pretty in Pink which secured his place in the Loser Bracket's Quarter Finals. ALP secured his place in the Top 4 when he defeated SU Jake13. He advanced to the Semifinals and was one game away from an all Kyoto eSports Loser's Bracket Finals. However, Milkman ended ALP's incredible run and advanced to the Finals to play against Redd. ALP finished 4th in the tournament.
Kyoto Redd quickly defeated Milkman in the LB Finals to advance to the Grand Finals to have a rematch with Uncle Mojo. Despite Redd's incredible playing though, it was Uncle Mojo who secured the Battlegrounds 4 Championship. Redd finished the tournament in second place.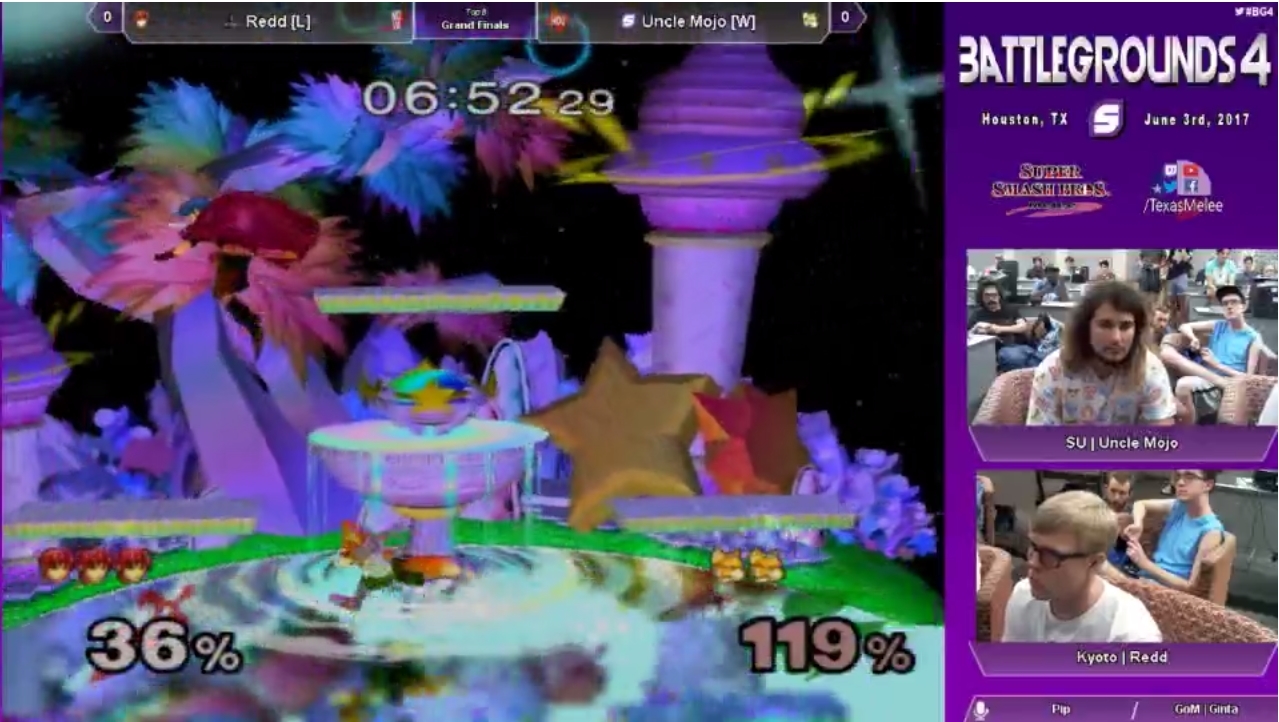 All in all, it was an incredible run and great placements for our SSBM stars. We will be waiting for the next tournament to be able to see Redd, ALP, and Bizzarro Flame hopefully clinch the crown.